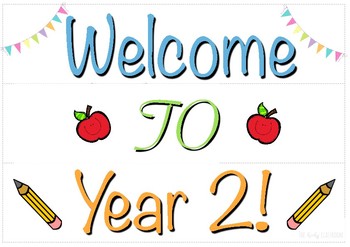 Hello, I am Miss Anderson and I am the Year 2 teacher. I am so excited to experience this Year 2 journey with you and your children.
There are 16 children in our class, and we are lucky to have Mrs Lowther and Miss Fisher supporting us in class this year.
Our mornings will consist of Phonics, where we will focus on spelling rules, maths and English. In the afternoons, the children will be taught the foundation subjects. Some afternoons Year 2 will join with Year 1 and they will either be taught by myself or Miss Bell.
For all information regarding reading books, PE sessions and homework books, please read this term's curriculum letter. For more detail on what we will be looking at over the coming term, please read this term's curriculum overviews. Both of these documents are attached below.